The Retreat
DiscoverThe Authentic You
Does life feel out of balance? Do things look okay on the outside, but you feel like something is missing on the inside? Is everyday Groundhog Day?
Maybe the world changed and you want to feel more alive. You just want to be happy – deep inside yourself, regardless of how crazy the world gets.
Perhaps you feel stuck searching for something different. But you're not even sure what it is you want. It's overwhelming. Frustrating. Scary. This is a sign of your turning point. There is nothing wrong with you. You're not broken.
If you are longing for something deeper, for more enrichment, for more aliveness, I invite you to stay.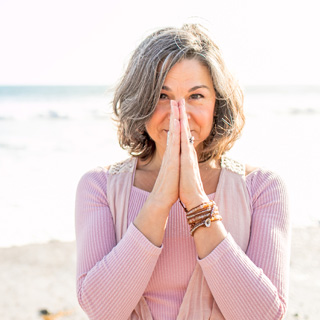 Cultivate More Joy, Meaning and Resilience
For The Woman Who
Crossed their 'goal-line' but feels something stronger tugging in the distance
Is walking the path of self-discovery and feminine leadership
Is trying to make a difference in the world
Wants a relationship that reflects a true partnership
Is unapologetically ready, to be more of her divine, powerful self
Wants more energy, aliveness and enthusiasm for life
Wants her inner resilience to radiate from authentic empowerment
Join Us For Our 2-Day Retreat
Let go of the "doing" and discover new Ways of Being
Strengthen the trust in yourself and your higher power
Identify patterns that prevent you from getting what you want
Gain clarity on your life direction, and what really matters to you
Become less critical and judgmental of yourself and others
Connect and share with other women in a loving, safe and confidential space
Relax into guided processes and be deeply heard and feel truly seen
Move into a deep level of compassion and loving acceptance for all the parts of your sweet self
Learn self-honoring practices that include your human self and your higher self
Get personal coaching from Donna while being supported by like-minded women
What if you could figure out what makes you feel most alive and start trusting yourself at the deepest level? What if you could discover what really matters to you? What if you could stop all the "doing" that keeps you trapped in a loop? If you could learn how to let go of self-doubt, self-betrayal and self-sabotage and discover a new way to Be? What if you could meet all the parts of yourself with love and compassion and really begin honoring your sweet self?
If you're ready to see yourself in a new light, to let go of old identities and old patterns, to emerge with a new level of confidence and a deep level of inner knowing, consider coming. If you're ready to meet yourself with love, acceptance, compassion and learn how to honor your sweet self, come.
You are worth it.
Discover A Deeper
Connection
This Weekend Is About You And You. Come Discover Your True Self.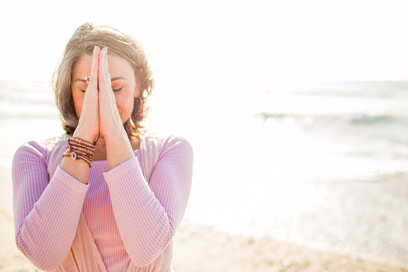 Imagine living in a totally grounded state of complete inner knowing, self-trust, self-love and acceptance.
Together, we'll explore how to acknowledge and appreciate all of your humanness and your essential nature — what's navigating this life and that which exists beyond the conditioned patterning of your ego.
Let's increase your enthusiasm for life and promote your innate capacity to live with joy, dignity and purpose.
Listen to the whispers of your heart and the call of your Spirit.
Renew The Power Of The Authentic You
As a participant in Discover The Authentic You, over two and a half days you will connect with like-minded women and
Connect, share and laugh with your new sisters
Practice deeply transformative experiential activities
Be guided toward your own answers to life's questions
Experience emotional and healing breakthroughs
Bring awareness and understanding to life's mysteries
Learn transformational tools you will use for a lifetime
Discover and align with your Soul's purpose
Relax and restore with sacred quality time for yourself
Amenities For Your Weekend
Experience beautiful Southern California
Feel pampered in plush accommodations and
2-Nights of luxury at The Waldorf Astoria Resort
Mouth-watering cuisine and freshly made fare daily
Two 1-on-1 coaching sessions with Donna
Register Now To Attend OUr Next Retreat.
It will be my honor to guide you through the beautiful weekend that is Discover the Authentic You.
I see your Light and I know how much you want to express your true self with the world. I see the part of you that is made of Love. I know you feel let down by life. Like it's all on you. That it's not going according to plan. I can see the possibility for you. The potential to release the old patterns holding you back, so you can feel alive and begin living on purpose.
I wish you could see what I see. I wish you knew that you are far more powerful than you've been pretending to be. Maybe you do. That if you could love yourself you would release exhaustion and self doubt. That you would find clarity around your purpose. That you would stop spending time doing things that don't light you up. That you would take risks and pursue that big dream you put off.
Deep down, maybe you're afraid you'll never experience your full potential, and you and this life will always be just "okay" but never magical, meaningful, amazing and loving. I invite you to join us. To experience the true freedom and aliveness in aligning your inner truth and your outer experience – between your head and your heart – mind, body and Soul.
Ready to start now? Schedule your first complimentary session.
Don't wait for our next retreat. Start your journey today.
Magical. Transforming. One of a kind.
A spiritual and practical weekend of transformation through understanding, education, practical tools and love.
Truly Remarkable – The right exercises to get to the reality of each participant and help move them forward. Donna is a gifted teacher and Spiritual guide. The food and environment was perfect.
My heart is so expansively full! This weekend was the perfect combination of wholeness, living your authentic truth, immense support, diving deep, stepping into my vulnerability to discover the immense glow of my light! It's a weekend to connect with oneself, like-minded beautiful women all to unite and delight in super luscious accommodation and soul nourishing food. This weekend is for those on the journey wanting to gain deeper insight and tools into living life with magic and purpose.
A safe space was created by Donna and with an incredihle and highly curated (by the universe) group of women. This allowed for my deepest work to occur. The facilitation unfolded perfectly with one process informing and leading into the next. And, ps. The food was insane!
A magical adventure and discovery toward more of my authentic, empowered, loving self. I took a deep look into places within my sweet self that were asking to be seen and heard and then transformed. I am leaving this deeply profound experience with more aliveness and joy! I am inspired to continue my awakening.