Your Most Powerful Self Is Your Authentic Self
Empower the Authentic You is no ordinary curriculum.
It's a transformational journey to authentic empowerment. Designed to awaken the highest aspect of you, leading your life upward, to your next level of personal evolution.
Access your Original Wisdom.
Courageously Trust yourself.
Unapologetically, Share yourself with freedom.
If you are courageously ready to free yourself from old ideas, old rules, old ways of being and leading, I'm beyond excited to finally share the digital, self-paced format that helps you realize you are SO MUCH MORE than you've been taught.
This packed online masterclass delivers practical strategies, mind-expanding insights, and innovative tools to transform your life in tangible ways.
You will update your framework for a new world. Uplift your awareness to a new altitude. Uplevel your life for a new experience. The possibilities are yours to imagine.
…attract aligned friendships and partnerships
…manifest your soul tribe and fulfilling relationships
…enjoy a meaningful career and make a difference in the world
…experience a calmer nervous system
…live in your dream location
I created this masterclass based on the trial and error that I experienced living through my OWN personal transformation, and what I've learned from helping hundreds of women transform theirs.
Now, it's your turn.
"Empower the Authentic You is EXACTLY what the title says."
It is a master-course packed with information that will change your perception. I've got two Masters degrees in Psychology and thought, what am I going to learn? Let's just say it blew my mind, so much that I insisted my brothers who are both physicians attend it and they were floored by how much they learned. They are changing in beautiful ways no one thought was possible.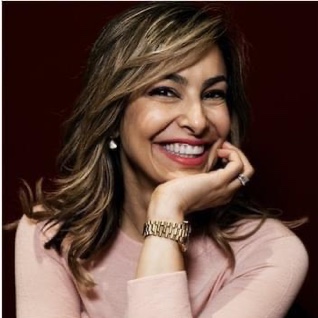 This 9-module digital masterclass is a proven way to implement lasting change in your life.
Empower the Authentic You
If you're ready for real leadership, be the change.
9-weeks to deeper levels of transformation.
Can you relate to any of these?
You're stuck. You're aware that where you are isn't "it", but you have no idea what to do or where to go.
You feel deeply unfulfilled. You are going through the motions. Your life feels like a ground-hog day. It's on auto–play and you are bored and lifeless with the monotony of the same ol'-same-ol'.
You know there is something more for you. But you are gripped by fear when it comes to stepping into the unknown. (Take a breath! I've got you!)
The
True You

is in fact, what you're really looking for.
But who is that?
The True You holds your authentic power. Not the illusion of power you've been chasing outside of yourself.
The True You holds your Original Wisdom. The inherent intelligence inside you, rooted in unconditional Love.
So how do you find your way to the Truth?
You start by empowering yourself with your own sovereignty, awakening your own inherent gifts, and begin recognizing your authentic power. This masterclass is not the day-tripping to the spa kind of woo-woo-self-love. The course offers a unique set of actionable Life Mastery tools that equip you for living authentically and enlivening the inherent qualities within that are needed for a fulfilling, joy-filled journey in life.
Qualities such as:
– Inner Knowing
– Authentic Empowerment
– Inner Esteem
– Balance
– Neutrality
– Self-Trust
– Courage
– Aliveness
– Reverence for Life
This masterclass teaches empowered action from a place of compassion. It will awaken courageous inner leadership with fierce tenderness and genuine reverence for your personal life's journey.
Get ready to learn how to listen and lead from the highest part of you.
My Personal Journey
It took me until the age of 45 to finally "wake up".
On the outside, it all looked perfect. I was at the top of my game. I was working as a marketing executive for a prestigious hotel company alongside best-in-class people. I was making great money, living in a beautiful home and was (and still am) married to an incredible guy.
But the truth was, on the inside, I was exhausted, depressed, unhappy and unfulfilled. I wasn't just out of touch with my spirit, but out of alignment with what was going on inside my own body. I was living paralyzed in judgment, emotionally out of balance, and physically ill for a long time. This all led to a decision which I now understand as Divine intervention to get me on a road that would drastically change my life: enrolling in a master's program in Spiritual Psychology at the University of Santa Monica.
That authentically empowered choice scared the bejeezus out of me at the time but resulted in my own personal transformation, which included walking away from a multiple 6-figure salary as a leading professional in my industry, to reinvent myself living on purpose leading and serving as a spiritual coach and a catalyst for personal transformation.
Finally, I was willing to make the choice to change from the inside out. I was willing to call myself forward, to look in the mirror, to reimagine what was possible in my life and to begin taking small steps to make that happen. Fast forward to today: I live a life filled with joy, that feels on purpose, and that I LOVE. Is it all perfect? Hell no, but it's a dramatic and incredible improvement from where I was living.
And it's my highest calling to share with you how to do the same.
Empower Your Inner Strength
HARNESS THE AUTHENTIC YOU + AWAKEN YOUR HIGHER PURPOSE
An awakening is happening. A reimagining. Authentic Empowerment is a Way of Being that supports you in being true to who you really are. It's time to reclaim your authentic power and enliven the inner strength you've had all along. Join the rEvolution, along with a group of like-minded souls.
How The Course Transforms You
 After taking the steps to recognize and awaken your purpose, honor your unique journey, and reclaim your worth through this 9-module course, you can expect to:
With increased self awareness, approach uncertainty and change with confidence and courage. Source your esteem from an inside place.
Unlock the unique code to your fullest expression by following the life-giving clues on your path. Experience inner clarity and true freedom each day.
Solve Problems with Clarity and Direction
I can't solve problems for you or tell you how to live your life. But I will teach you new ways to relate to life and how to solve problems for yourself.
Stop wondering and worrying, "am I enough?" and begin to recognize and acknowledge your inherent worth. Arrive at an inner place where you approve of yourself.
Free yourself of the self-sabotaging, limiting judgements that you hold against yourself that you may not even be conscious of. Let go of and clear false notions that are stifling your life experience.
Get to Know Your Highest Self
Stop judging yourself and making yourself wrong in the search for deeper meaning. Learn how to harness your Original Wisdom – the knowing of your Highest Self.
"I don't believe people are looking for the meaning of life as much as they are looking for the experience of being alive."
"Donna made me feel like I have what I need inside of me. I can trust my choices. It's been truly transformational."
De. Heidi Zappone
"Donna's radical acceptance made me feel seen and loved in a way that allowed me to learn to love myself. It's such a gift to be received in this way."
Abbi Kleinschmidt
Framework for Lasting Change
Each class harmonizes upon the previous. All classes within this 9-module online course offer insightful teachings combined with Opportunities for Transformation designed for experiential learning for real, lasting change. Here's a preview of the curriculum:
Stop giving away your power to things and people outside of yourself and reclaim the infinite intelligence within. Learn to identify, access, and cultivate a partnership with this wisdom-filled part of yourself. Understand the difference between the "ego's-viewpoint" and the authentic essence of YOU. Get totally clear on your higher purpose and ignite the power within you to birth it into the world.
Harness the Invisible World
Understand the cosmic glue that created you and realize that you too are a creator. Bring a greater level of awareness to how to direct your thoughts, feelings, and behaviors to support yourself in transforming your life experience. You're a lot more powerful than you've been pretending.
We have between 50,000-70,000 thoughts a day. 95% of them are repetitious and 80% of those are negative! Because thoughts are living breathing transmitters of energy, you'll learn to elevate the quality of your thinking and strengthen the communication link between your powers of creation and your life. You'll understand how to transform your thoughts to affect positive change in your experience.
Cultivate Your Superpowers
What would it be like to stop getting your answers from everyone else and start trusting yourself? Let go of "I don't know" and harness your inner knower as you take steps towards the highest direction for your best life. Learn to notice when your rational mind discards, dismisses, and distracts you from truly engaging with higher guidance and end the self-sabotage. Understand the different ways your inner guidance supports your life and learn to cultivate a deeper relationship with this wisdom-filled aspect of your Higher Self.
"I don't like to gamble, but if there's one thing I'm willing to bet on, it's myself." – Beyoncé
Identify, excavate, and shift old patterns of perception that limit the experience of your life and your highest potential. Increase the amount of freedom and possibility that you experience. Loosen the grip of old belief systems no longer serving you and update them to support the experience you want to have.
The tricky tactic of your logical ego-mind will have you believing it's all on you to make things happen! Your logical mind is only capable of observing how something has been done in the past. It's not designed to know HOW things are to unfold in the future. Learn to align with universal consciousness – the Big Mind — to let go of HOW things are "supposed" to happen. Lean into the clarity of focusing on what you would love and why would you love it… and watch your life fall into place.
Anything you think or say after the words "I AM" initiates your powers of creation into action. What you proclaim to the world in a statement of "I am" is backed with your personal power. It is also an activation for the infinite part of yourself. Un-do the unconscious patterns that perpetuate the undesirable! Align yourself with the empowering discovery of how "I am" can beautifully shape your life.
Beginning to trust the universe and the way your life unfolds is a big leap across a giant chasm. Here you'll learn the 8 steps to face your fears and cross the terrain – a necessary process on the path of growth and evolution. Get UNstuck as you step out of the comfort zone and into the field of possibility.
Original Wisdom is the inherent intelligence in all Beings, rooted in unconditional love. As you begin to view your life through this lens, the natural result is a constant state of gratitude. Gratitude is the elevated vibration that opens the door to the abundance and fulfillment you want. Learn how to transform your everyday experiences using the high frequency of gratitude and experience more joy, fulfillment, aliveness and purpose in all areas of your life.
When you join Empower the Authentic You digital masterclass you'll get access to:
A private community page where you'll connect with fellow students
A LIVE call with Donna Bond one time per month
Support and the opportunity to share your journey in a beautiful, private, sacred space outside of mainstream social media
Empower the Authentic You is designed to take nine weeks to complete, but you'll have access for six months after you enroll so you can work at your own pace.

Reimagine Your Life
You are what you're searching for. Reclaim your authentic self.
"This work with you is profound! That's my word for the many transformations I am experiencing. When I work with Donna, I fall into my heart and my intuitive self takes over. I feel so supported, loved, acknowledged, and encouraged and I find so much freedom! All without feeling like I am bad or wrong."
Abbi K
"I really enjoyed participating in the group experience and journey with other members. My mind has been opened to the concept of how all that is happening is for the purpose of our soul's learning and journey towards our authentic selves. This has allowed a letting go of sorts as I begin to trust that the universe has a plan. It has allowed me to let go of blame and judgments and live more fully in gratitude. I now have a daily affirmation practice and I am trusting that the universe will provide."
Rebecca R
"This class provided the knowledge and tools so I can learn to know myself better and my intentions for my life, especially in the areas that deserve attention... emotional and spiritual. I am going to surrender to the higher powers wisdom, guidance and love and TRUST that everything is unfolding just as it should for my highest good and the goodness of those around you. I am committed to slowing down and listening to the stillness inside me to learn even more about myself and the unique, special person I am."
Kim
"OMG I can't get enough of Donna Bond!! She has changed my life and has helped me continue to connect with my Pure Love Essence as well as my authentic self. This is the Real stuff that they should be teaching in school. If you want to be awakened and empowered I highly recommend this course!"
Mallory
"This class opens your eyes and your heart. You learn how truly powerful you are. That each and everyone of us has a unique purpose. Each of us has a gift that joins with all the other gifts held by every being on this planet to create this world. We are all Love. Most importantly , I feel more loving , compassionate and forgiving of myself."
Carrie B
"Taking time to go deep and ask myself powerful questions was part of what I loved most about ETAY, the group format coupled with private coaching was the key for me. I loved being around other women who shared and challenged me, but I also loved layering private coaching to make my experience much more personal and immersive. As a result of this class, I am empowered and inspired to take more action on asking my spirit guides for help."
Marcy
"I've taken the opportunity to make more time for myself and to spend time in a space where I can self reflect and really think about what makes me happy. I've begun to trust the universe and to look for signs that I may have overlooked in the past. I am better able to manage the negative or self defeating conversation that goes on in my head and to acknowledge and move on. I have a renewed tender spot for taking time to connect more deeply with my friends, family and associates."
Cheryl
"Making dedicated time and space to reflect each week is essential to doing this work. The opportunity to connect with other women going through their own journeys and hear the way they connect with the concepts and employ them in their lives is inspiring and empowering."
Caitlin
"This class has allowed me to reconnect with myself in a way I never knew that I needed to. I feel alive, hopeful and have gained such self-love at times I feel like I can wrap myself in it. This class has essentially given me the courage to acknowledge and take on fears and self judgement and helped me understand that there is no right or wrong. Donna has opened my eyes and helped me understand that all I have done has been done out of love. I believe that everything is possible. For the first time in many years I feel a weight has been lifted from my soul. I have gained such personal insight. Donna has gently guided me to realize that my beliefs and my thoughts have a powerful effect on my life and I have changed the narrative. I love who I am, I am hopeful for my future. For me, this class has been a life changing experience and has shown me how to unabashedly and proudly celebrate my humanity."
Kristine M.
Frequently Asked Questions
Enroll with a one time payment and save $425 or support yourself with our low monthly plan.
Secure payment processed through Thinkific.com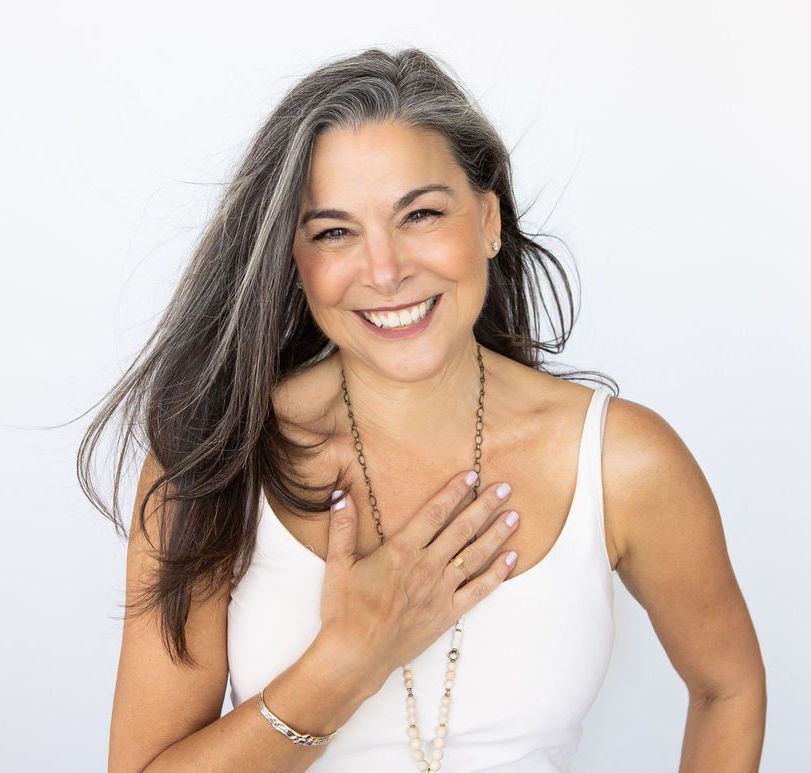 Catalyst for Personal Transformation & Spiritual Life and Business Coach
Master certified spiritual life and business coach with a Masters of Arts in Spiritual Psychology with an emphasis in Consciousness, Health, and Healing. Donna Bond is a Soul-centered facilitator supporting people to awaken their higher purpose so they can experience more joy, fulfillment and aliveness in life.