Creating Opportunity From Conflict
Conscious leadership will help you lead with wisdom, vision and most importantly, allow you to see practical results for your efforts. Are you experiencing any of the following?
Communication breakdowns
Resistance to projects
Missing deadlines
Struggling team members
Stalled projects with a lack of purpose
My conscious leadership workshops will teach you a more  connected way to focus on your company's mission, successfully accomplish goals and enjoy professional success.
With Donna's clear guidance and intuitive vision, you'll learn how to:
Work cohesively as a team
Eliminate communication breakdowns
Shift stuck corporate patterns
Build a culture of trust and confidence
Recognize reactive behaviors
Focus the team without friction or drama
Lead with wisdom as a courageous visionary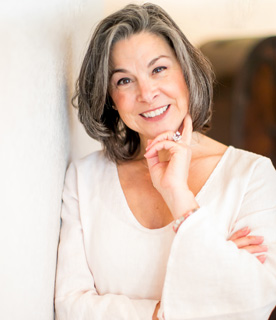 Create a conscious culture by evolving to build trust and elminate friction.
I want to encourage your growth as a leader and help you become an awakened visionary so your team members will grow in turn to interact authentically, courageously and confidently.
These programs are designed to support your teams and your leadership to:
More clearly and authentically communicate
More effectively fulfill the company's mission
Experience positive impacts on the bottom line
Commit to a culture that supports the heart of your business and your most precious human capital – your people.
Get practical tools and techniques to create a conscious workspace and support your company's evolution.
Empowered Team Members
Are Effective Team Members
Your team members are guided through an experience of
Personal empowerment
Enhanced mental and emotional wellbeing
Decreased anxiety and stress
A deeper sense of purpose and belonging
Feeling truly heard and seen as an person
Thriving Teams
Create Thriving Companies
Companies reap immediate, longterm and practical benefits like
Fewer absentees
Enhanced productivity
More collaborative teamwork
Stronger employee retention
Increased financial success
Learn more about how you can have a Conscious Leadership Workshop at your organization.
Each training can be customized to meet the needs of your organization. Here's a taste of what that might look like.
Learn how to step into your authentic personal power and support your team's talents.
Learn how to step forward and share truth from the heart in this natural confidence builder and inner esteem practice.
Mirror Mirror:
Discover & Own Your Talents
Through a guided series of questions and imagery, you and your team will unearth hidden gifts, talents and abilities.
Generous Listening:
Enhance Communication
Learn how to listen from a fully present, heart-centered place where understanding can occur in the absence of agendas to enhance quality communication and cultivate relationships.