Harness the Power of the Authentic You
It's Time To Let Spirit Girl
Out Of The Closet
You are a beautiful, empowered, radiant, drop of God. You are a divine spiritual Being on a human adventure. You are here to express the magnificence that is you. You are here to learn to respect, honor, and love your sweet self and your whole life. I am here to remind you how.
Reclaim your authentic self with this illuminating memoir of personal transformation for women based on the practice of Spiritual Psychology. By integrating the wholeness of your Higher Self and your Human Self, you will transform your consciousness and empower your life from the inside out. Walk with me as I share my profound journey with you. Awaken Soul-centered practice for self-love. Learn how to be happy with yourself and your life. Activate the authentic power that resides within you — your Original Wisdom.
"You are far more powerful than you've been pretending to be. It's time to let spirit girl out of the closet."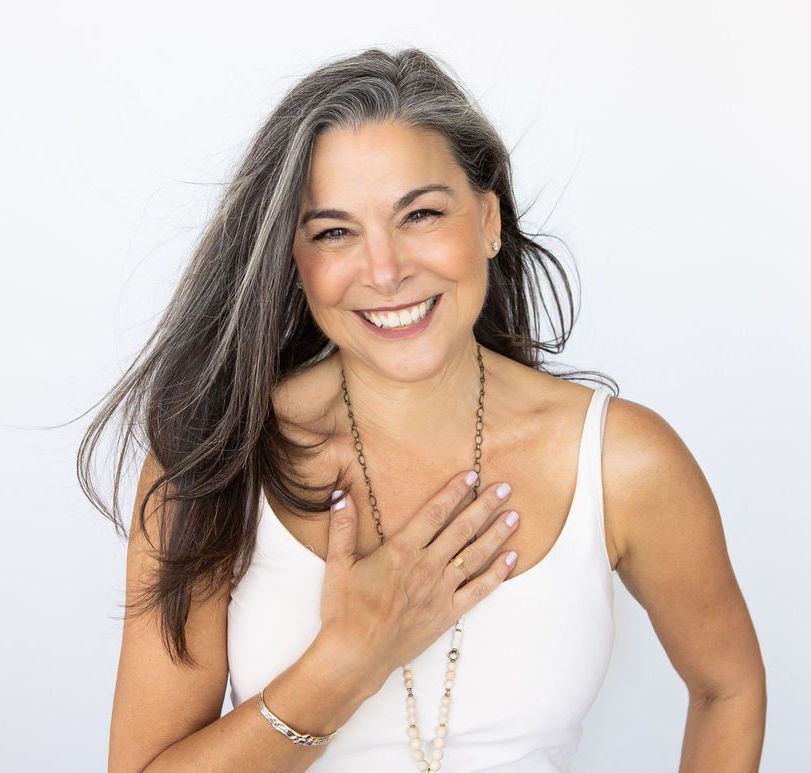 "This is a book for those on their own journey of Awakening."
Drs Ron and Mary Hulnick Co-Directors & Founding Faculty
University of Santa Monica
Donna Bond takes us on her life's adventure sharing her experiences and real-life stories of transformation. Along the way, she learns to embrace her own "original wisdom" of what is true inside of her. Donna demonstrates how working with the Principles and Practices of Spiritual Psychology that she learned at the University of Santa Monica have informed her own way of being and assisted her in discovering her life purpose. Through developing her own practices, Donna assists readers in awakening to their "original wisdom" and to the opportunity for each individual's Light within to shine brightly. This is a book for those on their own journey of Awakening.
Come along with Donna, as she intimately shares with you her transformative spiritual journey; one that turned an ordinary life into an extraordinary one of success, abundance and love.
Original Wisdom will wake up women. Life-changing - and not coincidentally, right on time. This is self-love for the modern woman. A real accounting that tugs at the reality of our human experience with knock-you-on-your-ass reminders of how thoughts become things. It will make you question everything while illuminating the path to the ultimate knowing - our collective quest - I am.
To make positive change, you must have the courage to acknowledge and tackle your hidden fears. With her inspirational book, Donna Bond takes you on a personal growth journey so you can dream big AND fearlessly achieve your goals.
A beautiful memoir with down and dirty life experience that could not be more perfect for these times. Eloquently written. Heart-felt and honest. Donna is a master at bringing the spiritual and the magical into practical expression. A must for anyone curious and / or ready to take charge of their own well-being.
Donna Bond brings immense compassion and wisdom to helping us see the infinite power we all possess that is our very birthright, and the realization of it is indeed a second birth that she gently guides us through to our fullest potential as multidimensional beings.
What do you love about the sun rising? Donna Bond's book, Original Wisdom, reads as the sunrise to the Soul. Her words filled with depth, honesty and heart will be emblazoned within your Spirit forevermore. There is no need to live a life of quiet desperation as Thoreau eluded and this book shows us the way to the entelechy of our truest nature with easeful grace. She reminds us that familiarity is overrated and guides us to the actionable meaning of our existence, wherein greater fulfillment, result and joy awaits each of us, regardless of circumstance. I encourage you to read this book, savor it like a warm cup of tea and sip it into the cells of your magnificent way of being.
Donna Bond is truly one of the finest coaches, teachers and leaders of our time. She has a particular skill in pulling together the professional and the Spiritual; the masculine and the feminine; the esoteric and the practical. In Original Wisdom, Donna weaves together stories from her fascinating life with Spiritual Principles, in order to provide resonant guidance that is sure to benefit the reader.
When one has led a life of the mystical and miraculous, what follows is the call to share that wisdom. Donna offers a bite of that knowledge in the delightful form of personal stories and the well-researched teachings of the masters in areas ranging from metaphysics, to psychology, to the mystical. She invites her readers to step off the corporate ladder, or any ladder for that matter, and pick up the mirror of truth, genuine purpose, and transformation. With actionable lessons, as well as side-notes inviting the mind to open to the reality of what was once considered pure fantasy, Original Wisdom can be read straight through, or savored as one golden "aha" apple at a time. For anyone new to the spiritual realms, this is wonderful place to begin a journey, test the waters, and experience the best of the best concepts and practices available today.
Original Wisdom has the power to connect you to the part of you where everything is possible. Donna has masterfully made it possible for anyone who is interested in experiencing an extraordinary life to follow along and learn to heal all that disconnects you from the power of the authentic you. This book is truly a gift for all seekers everywhere.
Fiction books have the power to entangle you in the story of the characters, whereas non-fiction tend to offer solutions to life challenges. Donna's Original Wisdom: Harness the Power of the Authentic You gracefully combines both, the storytelling and the life wisdom. Along, with the powerful exercises, easy to read and follow guidance and personal insight, it's a wonderful read for anybody looking for assistance on their life's journey.
Many people see "being human" as something we are … but the REALLY important part of ourselves is our Divinity. Donna absolutely celebrates our humanity. She challenged me to open my heart to ME being human … all of it … even the messy part. And, as I did, a new joy swept through me. I did not realize how much I had just "been putting up" with being human. I have fun and I have a lot of love and support in my life … but being human was "just something I had to be" to be here. Donna's book changed that. I now celebrate my humanity which allows me to experience more joy and connection between my personality/body … and the part of me that is Bigger. So much heaviness gone, and I didn't even know I was carrying it around. Her celebration of our humanity AND our Divinity, and her clarity on how they can "work together" for our benefit and others is life-changing!
Donna Bond, M.A., is a Soul-Centered catalyst for personal transformation. Considered an Igniter of Light, Donna serves as an author, speaker, Spiritual life and business coach and personal transformation consultant. Supporting individual transformation of consciousness, she assists clients across the globe evolve into new heights of meaningful success, personal fulfillment, and Spiritual aliveness using the principles and practices of Spiritual Psychology. Donna offers inspiring classes, workshops, and transformative in-depth life-coaching programs assisting individuals and businesses to live into the full potential of their lives, from the inside out.
A former hospitality sales and marketing executive for 28 years, Donna stepped down from her marketing role at The Ritz-Carlton and has since combined her business savvy and her intuitive Soul-Centered Coaching and facilitation to make a more meaningful contribution to the world.
Donna's heartfelt intention is to raise the vibration of the planet by helping people Awaken into their true nature as a Spiritual Being having a human adventure. With this purpose as her guiding mission, her intention is to assist others in leading a more loving, joyful, authentic, and fulfilled life of meaning and purpose.
She and her husband, award-winning oil painter Paul Bond, live part-time in Southern California and in Costa Rica with their two cats, Mystic and Rumi.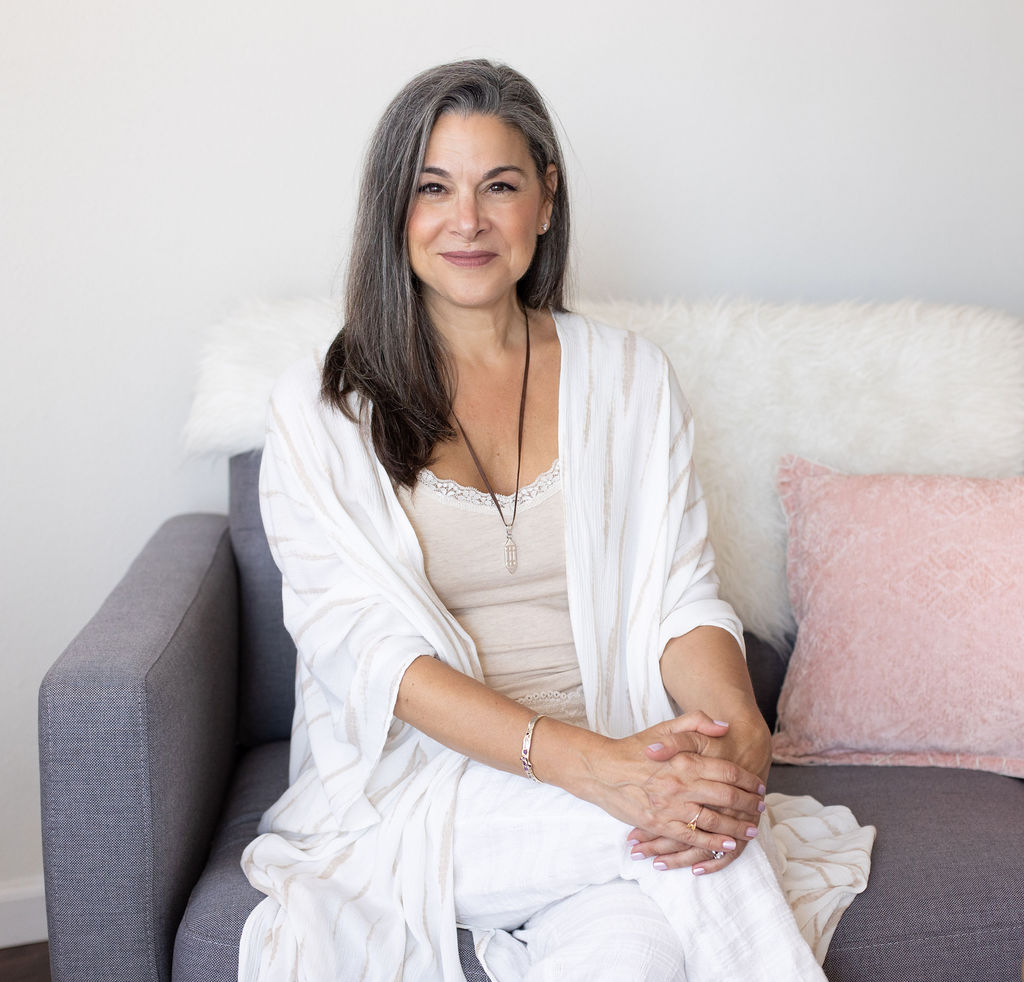 Book Donna As Your Next Guest
Donna holds a master's degree in Spiritual Psychology with an emphasis on Consciousness, Health and Healing.
To book Donna for your podcast or online show, contact donna@donnabond.com